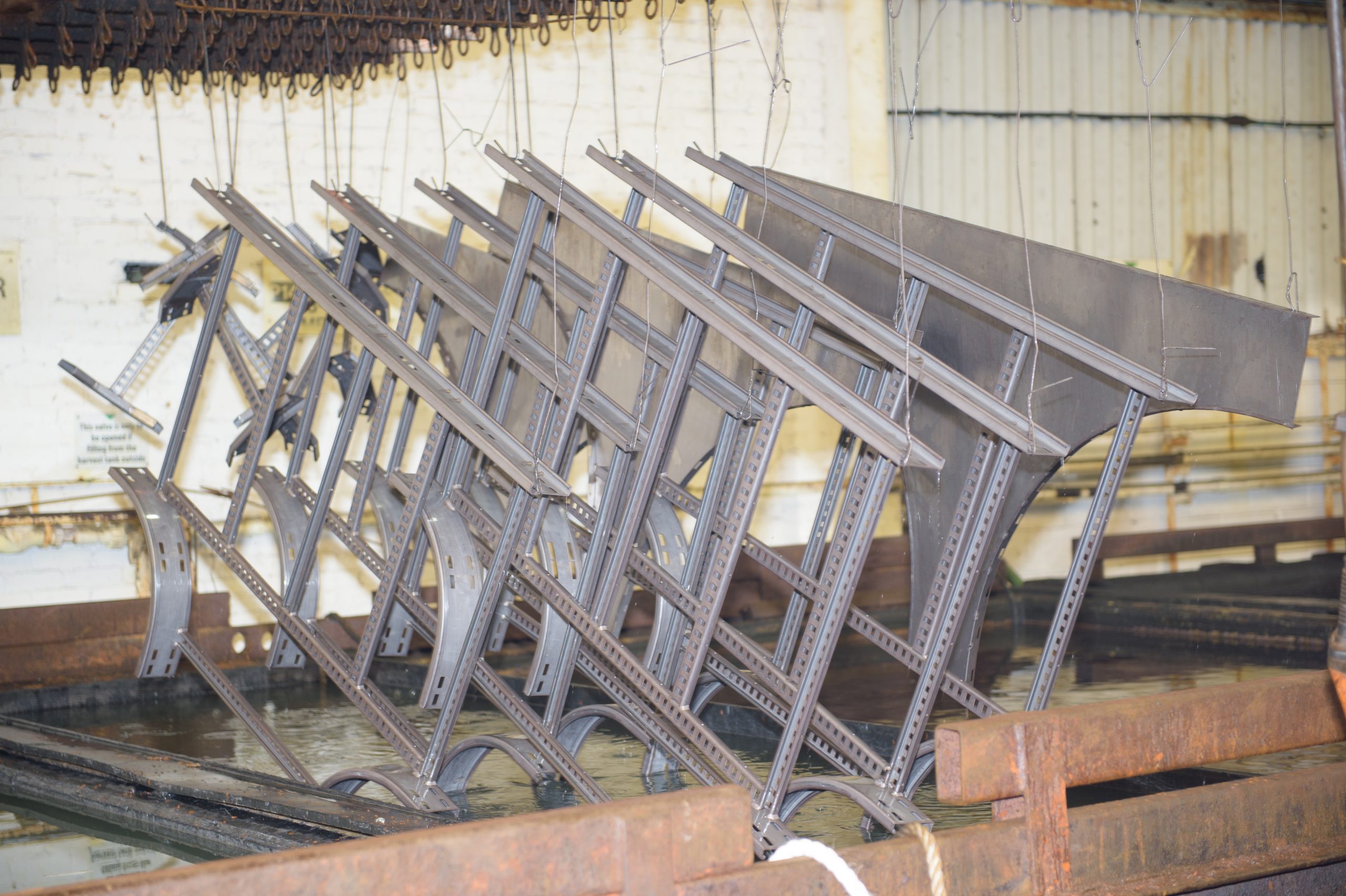 Hot Dip Galvanizing
Long-Term Protection
Hot Dip Galvanizing offers you long-term protection against rust and corrosion of steel products, and with 150 years experience Wedge Group Galvanizing can offer you high quality galvanizing and unrivalled customer service.
What is Hot Dip Galvanising?
Hot dip galvanizing is a process developed to prevent steel from corroding. Before the process can take place, the steel goes through a thorough chemical clean which removes all rust, oil and mill scale from the surface. When the cleaning solution has been rinsed off, the coating process can begin. The steel is dipped into a bath of molten zinc heated to around 450°C (860°F) before being left to cool in a quench tank. When the cooling process is complete, the zinc coating is then metallurgically bonded to the steel.
Hot dip zinc plating protecting the underlying steel from exposure to corrosion from moisture, oxygen, and chemicals. It significantly extends the lifespan of the coated metal, even in the harshest environments.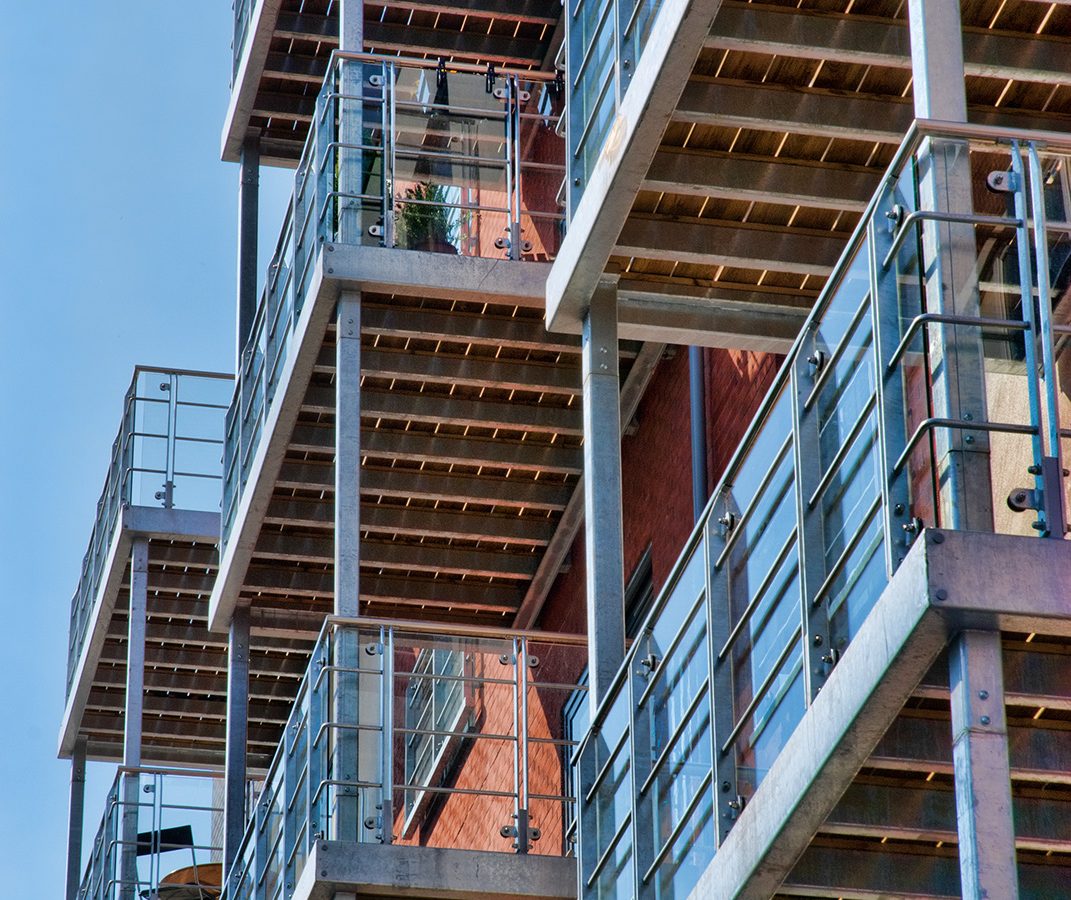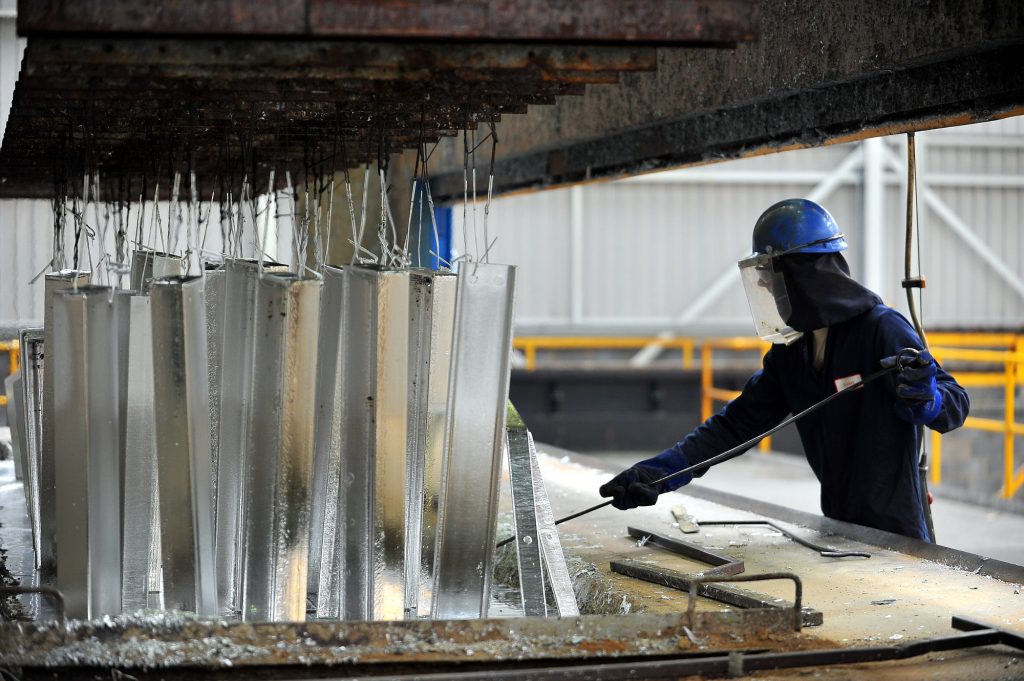 Design Criteria
The galvanizing process should not be viewed in isolation but must be considered at the design stage.
Some parts may need extra venting or drainage points and, in the case of internal tread forms, a post-galvanizing operation will be necessary. If certain areas of the steel need to be left uncoated, these areas need to be properly masked before the galvanizing process. We offer free advice and guidance on best design practice to give you the best quality galvanizing.
What we can offer:
Collection and delivery service
Direct-to-site deliveries
24-hour turnaround service on request
Unrivalled customer service
Spin galvanizing
Shot blasting/powder coating*
Double Dip: Up to 29m
Vertical Dip: Up to 3.2m
ISO 9001 quality approved
Technical and design advice
*These options are carried out by a third-party. Please contact your nearest plant for more details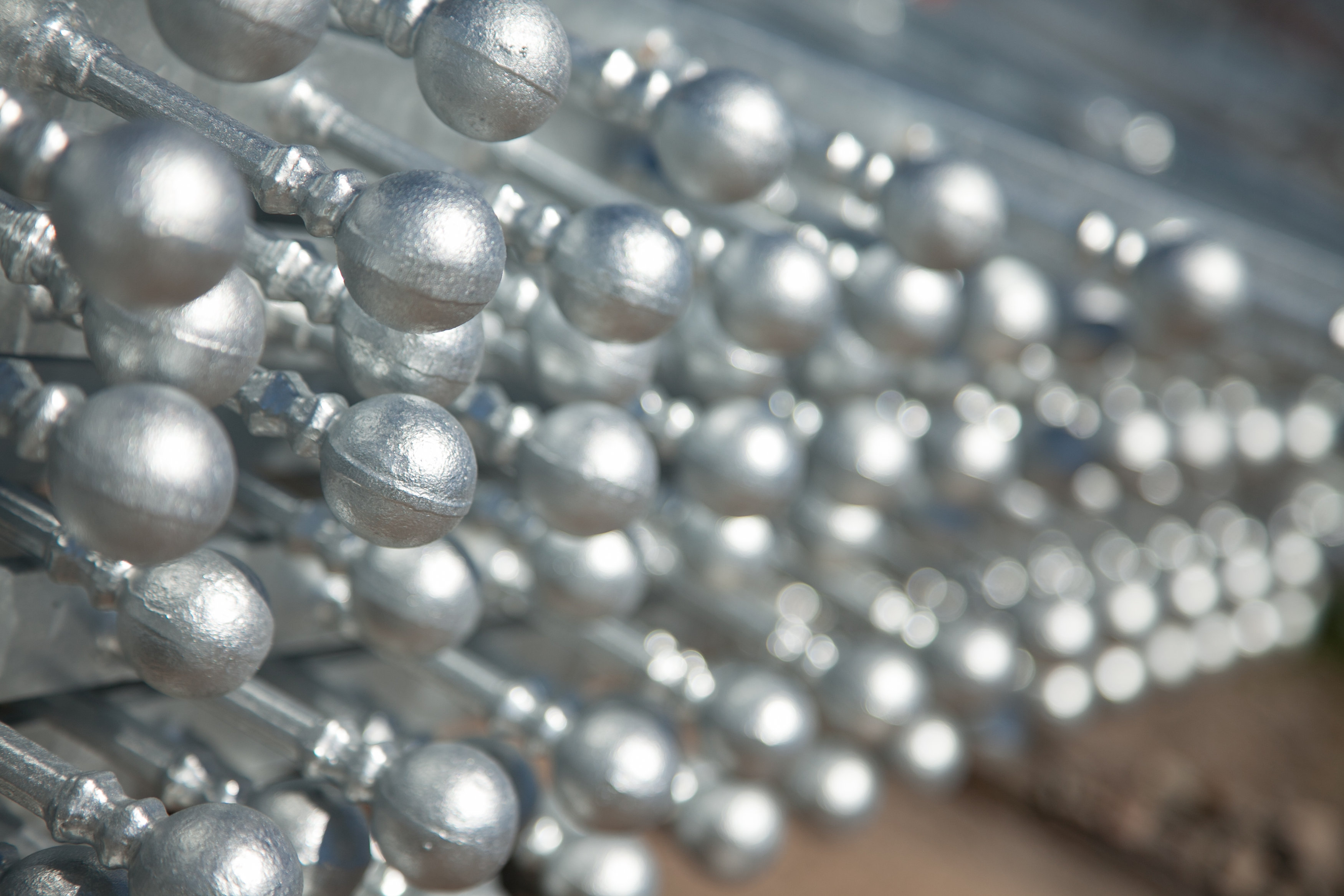 ---
FAQs
Hot dip galvanized steel will last very well in most environments. It is not uncommon for galvanized steel to last more than 70 years under certain conditions. Latest corrosion rates can be found at the Galvanizers Association
The three intermetallic layers that form during the galvanizing process are all harder than the substrate steel and have excellent abrasion resistance.
"White Rust", or wet storage stain, is formed because zinc on newly-galvanized steel is very reactive and quickly forms zinc oxide and zinc hydroxide corrosion products that go on to become the stable zinc carbonate.
When galvanized steel is stacked damp, stored in wet boxes or shrink wrapped with no free-flowing air, the zinc forms excessive layers of zinc hydroxide, otherwise known as wet storage stain.
Most wet storage stain can be easily removed with a nylon brush. To prevent wet storage stain, store galvanized steel indoors and in such a way to allow free-flowing air between each galvanized item.
---
Testimonials
Wedge treat me as an individual and deliver a personal customer service. Quality is very good and consistent.

Customer for 30 years
Overall service is very good. Excellent quality. No issues.

Customer for 15 years
Have nothing to complain about. We get a good finish in quick time and cannot fault the transport service, it arrives as and when they say it will.

Customer for 5 years
Very happy with the service, everyone is very helpful and friendly, the quality is excellent.

Customer for 40 years
The turnaround is good and everyone is very responsive to requests.

Customer for 5 years
B E Wedge are our preferred galvanizing supplier, we always go to them, turnaround and quality are strengths

Customer for 9 years
Great reliability factor – they do what they say so there are no nasty suprises! Quality is to a good standard.

Customer for 15 years
Size of tank means that they can galvanize long and large products. Last job we had from them was excellent; delivery was on time and good quality of galvanizing.

Customer for 5 years
We haven't been let down by East Anglian and our relationship has got off to a good start.

Customer for 1 year
They provide a complete package regarding service – on arrival, there's always someone in the office for paperwork and to assist with unloading / loading of work.

Customer for 8 years
A very happy customer who is pleased with the quality and service provided.

Customer for 20 years
Good service provided, with three-day turnaround and the offer of premium service.

Customer for 5 years
I'm very happy with the turnaround and quality on work, staff are very helpful and efficient.

Customer for 15 years
Do You Have A Question? We're Here To Help